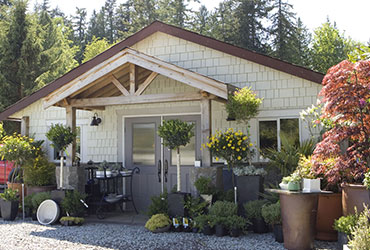 Welcome to Selections Nursery
Selections Nursery & Design Centre is a landscape supply yard and nursery in Surrey, BC.
Selections supplies landscape contractors and homeowners with all products necessary for any landscape project. Our design centre offers customers a range of services for any budget. Owner and Lead Designer Bruce Hunter, CLP, CLD, CHT boasts over 25 years of design and installation experience. Let our staff of experienced landscape professionals help you create and supply the stunning outdoor space of your dreams.
Selections Nursery & Design Centre
511 — 176 Street
Surrey, BC V3S 9S6
Phone: 604.538.0161
Fax: 604.676.2536
Email: info@selectionsnursery.com
We Deliver!
If you need your materials brought to your door, give us a call at (604) 538-0161!