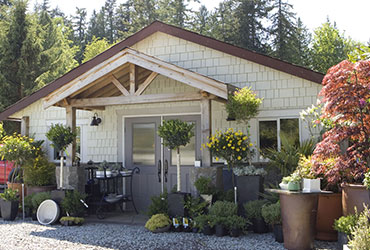 Welcome to Selections Nursery
Selections Nursery & Design Centre is a landscape supply yard and nursery in Surrey, BC.
Selections supplies landscape designers, architects, contractors and maintenance companies, as well as the general public, with all products necessary for any landscape job. Owner and Lead Designer Bruce Hunter, CLP, CLD, CHT boasts over 25 years of design and installation experience.